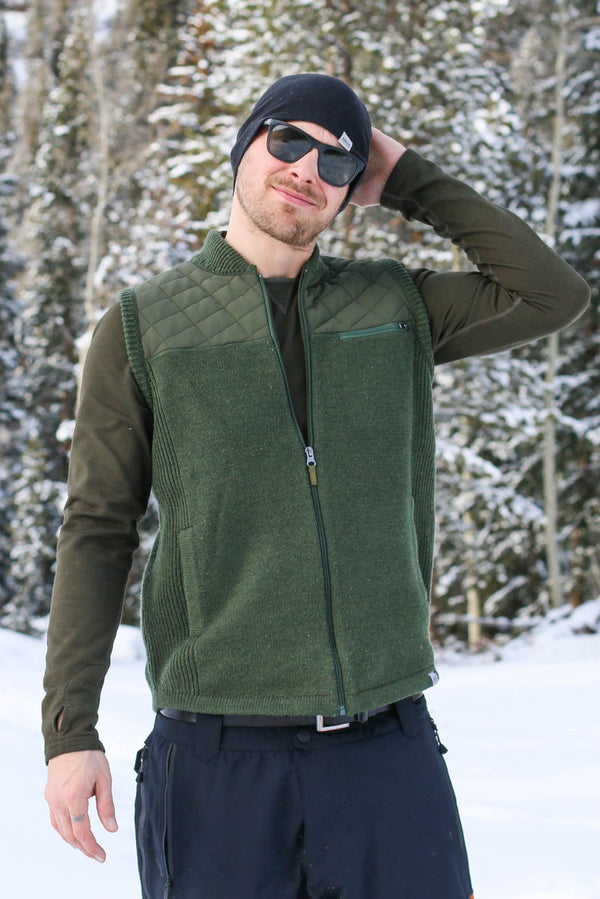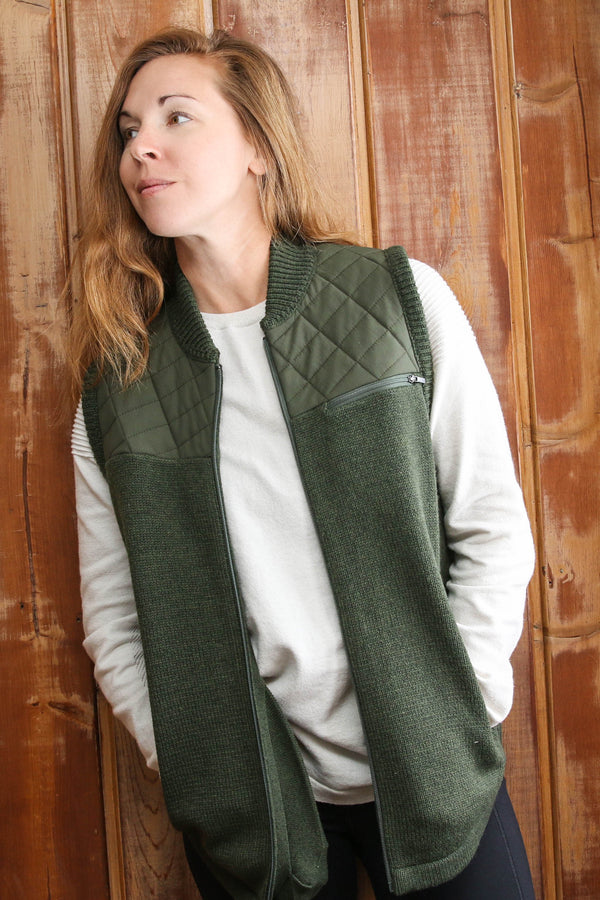 The GUIDE VEST offers a sturdy construction and weather-resistant material, with a blend of recycled polyester and wool. The quick-drying and moisture-wicking yarn makes it ideal for outdoor activities, while the stylish design allows it to be worn for any occasion. Enjoy a premium vest, with the assurance of environmentally responsible materials and processes.
Ecosizing™
Ecosizing™ is a relaxed, universal fit for all adults that greatly reduces waste and pollution.
The taller male is 6'4" and wearing L.
The shorter male 5'11 and wearing a medium.
The female models are 5'5" and wearing size small.
1% of all sales donated to Save the Boundary Waters
Learn more about our comprehensive environmental strategy HERE
Functional Details
Breathable | Moisture-Wicking | Quick-Drying | Odor Resistant
Eco-Notes
All Products Designed and Developed in Solar Powered Offices in Minnesota
All Products Packaged and Shipped Using Eco-friendly Materials
All Products Manufactured in Responsible, Human-friendly Factories
1% of sales at www.abodeoutside.com Donated to Save the Boundary Waters
High Quality. Low Environmental Impact.
Size Small. Model is 5'5".
50% Wool and 50% Recycled Polyester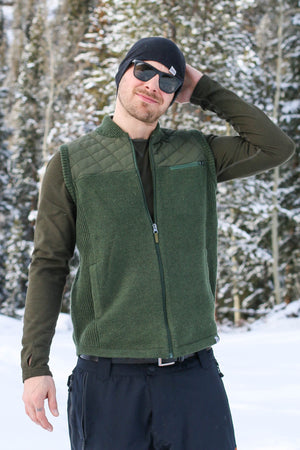 Size Medium. Model is 5'11"
High Quality. Low Impact.
We are obsessively eco-friendly in order to help you explore the world while leaving a light footprint.
Here are some key elements of our environmentally friendly product design:
Solar Powered HQ
The Abode Outside Headquarters in Minnesota is 100% solar powered.
Less pollution
Sustainable clothing avoids using toxins and chemicals, and instead we use natural and recycled materials in every design.
Avoid plastic
We avoid virgin plastic at all costs and instead use biodegradable and recyclable packaging and shipping materials.
Resource Preservation
Sustainable clothing takes a responsible, minimal approach to land and resource consumption. We work with farmers certified and educated in best practices to preserve water and soil health.
wilderness protection
We donate 1% of all sales, online and at our retail partners, to wilderness protection through the Save the Boundary Waters organization.