SPECIAL EDITION BOUNDARY WATERS HOODIE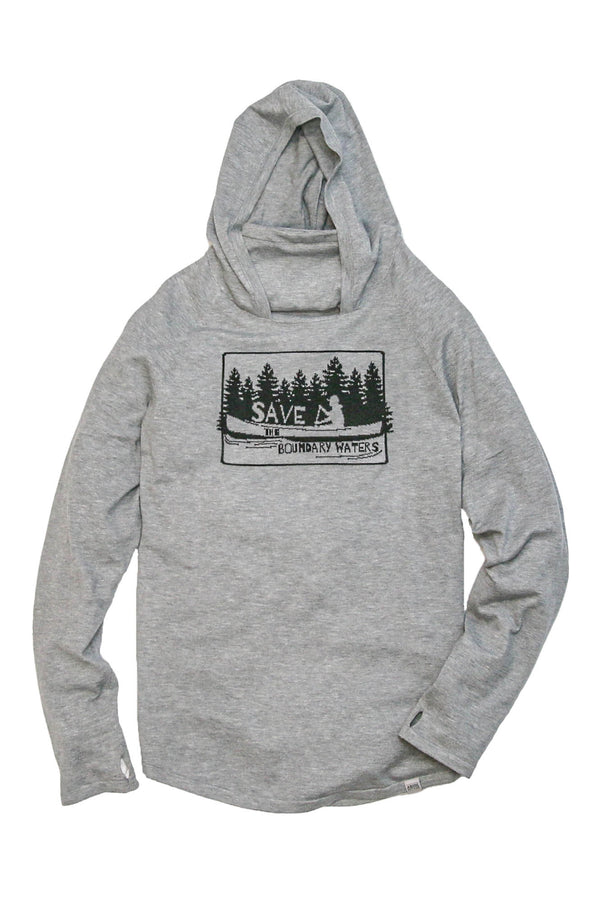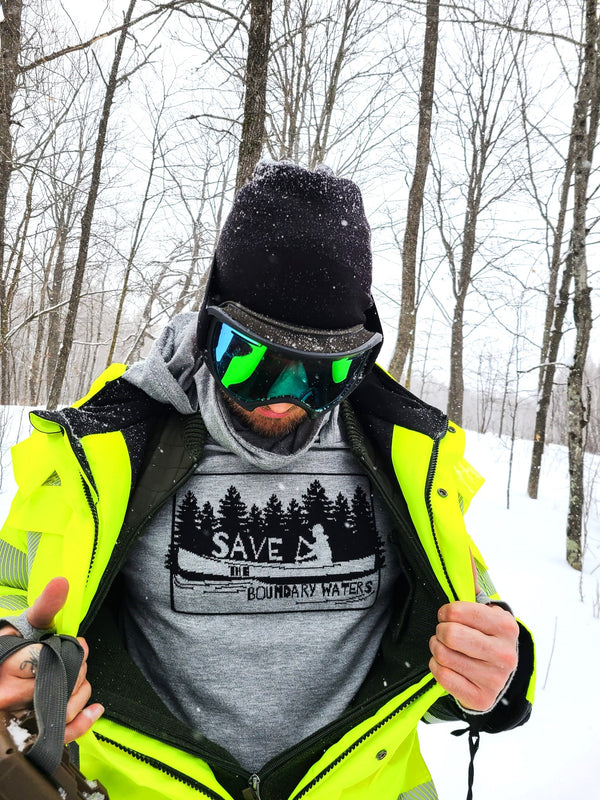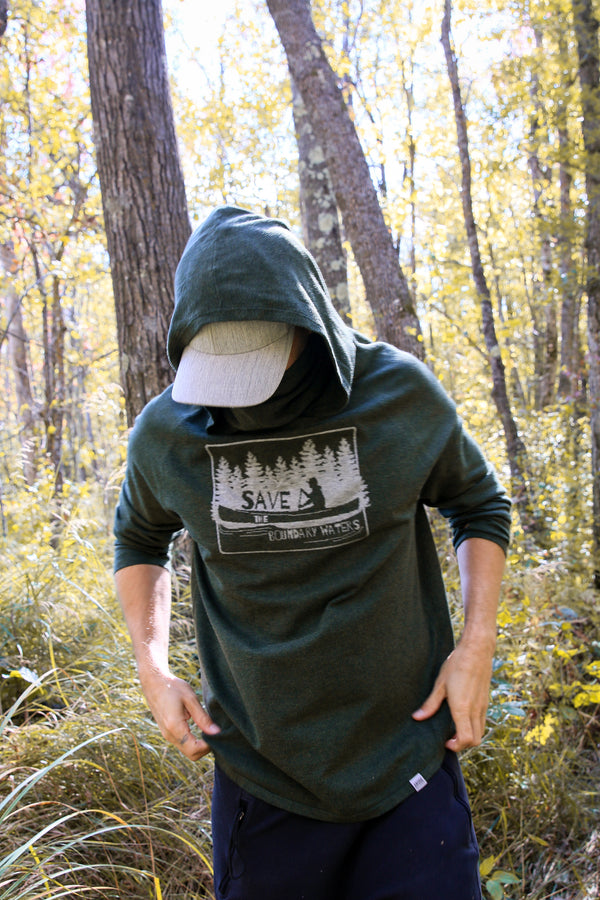 20% Donated to Save the Boundary Waters
A Special Collaboration item with Save the Boundary Waters. 20% of every special edition hoodie is donated.
This Special Edition Boundary Waters Hoodie is perfect for outdoor recreation. It features a built-in neck gaiter and thumbholes to keep you protected and comfortable, no matter the conditions. Carefully crafted from a blend of recycled polyester and wood pulp yarns for a soft, moisture-wicking finish.
Featuring a one-of-a-kind graphic developed in collaboration with Save the Boundary Waters
28% Recycled Polyester + 42% Ecovero Viscose + 30% Polyester
Ecosizing™
Ecosizing™ is a relaxed, universal fit for all adults that greatly reduces waste and pollution.
The male is 5'11 and wearing a medium. 
20% of Special Edition Items and 1% of all other website sales go to Save the Boundary Waters
We use a comprehensive approach to sustainable clothing to minimize our environmental impact from design to delivery. Learn more HERE
Functional Details
Silk-like Softness | Moisture Wicking | Breathable | Quick Drying
Eco-Notes
All Products Designed and Developed in Solar Powered Offices in Minnesota
All Products Packaged and Shipped Using Eco-friendly Materials
All Products Manufactured in Responsible, Human-friendly Factories
1% of sales at www.abodeoutside.com Donated to Save the Boundary Waters
20% of sales for the Save the Boundary Waters Hoodie Donated
Your New Favorite, All-Season Hoodie: