Up North tank
Made with 100% Natural Responsibly Grown Cotton Using Less Water and More Love for Nature
UP North tank
Featuring Mesh on the Back and Sides for Extra Breathability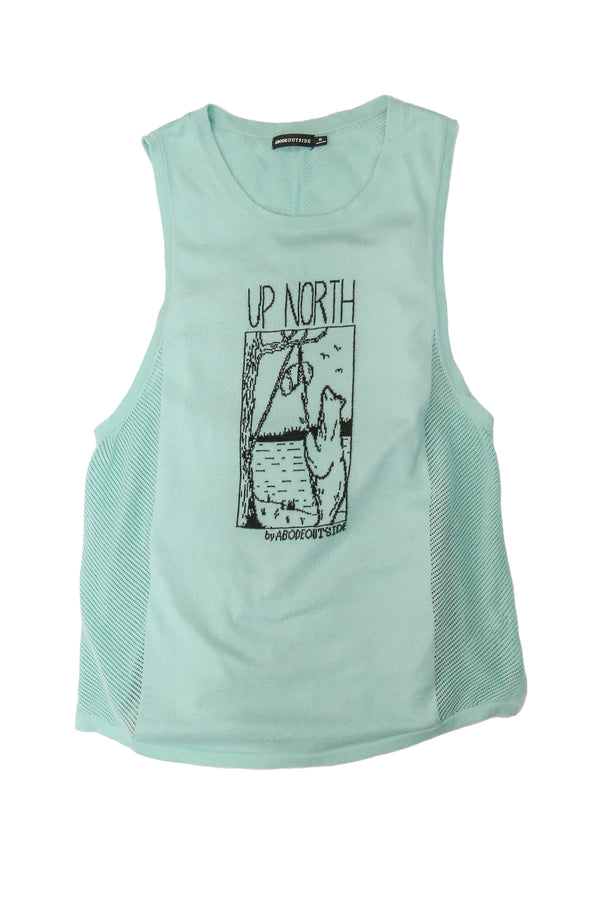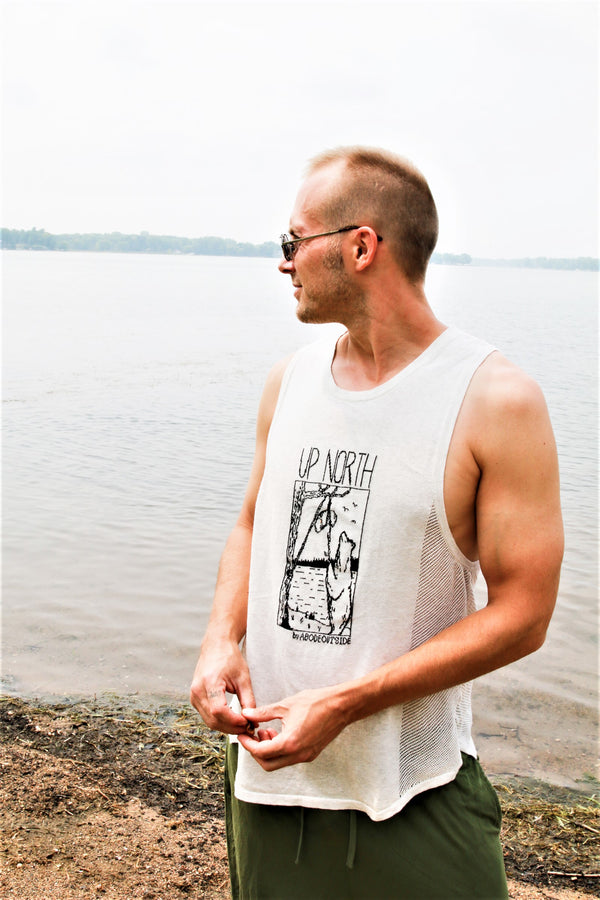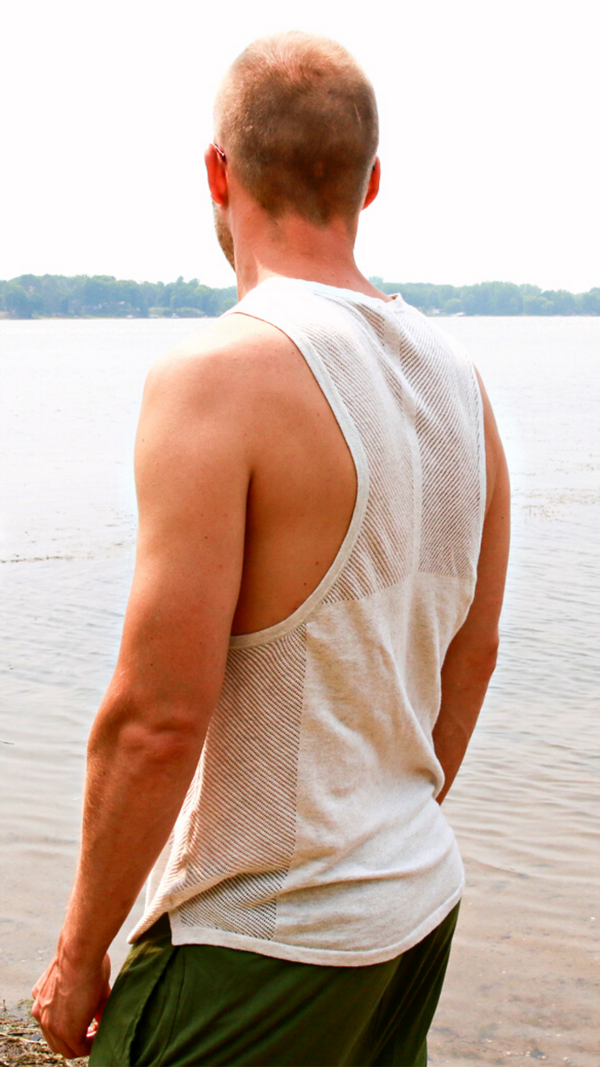 Made with 100% responsibly sourced cotton, so you can rock it knowing your style is sustainable. Plus, it's soft and breathable - ready to hit the gym, the trails, or just chillin' at home. You won't want to take it off! 
Ecosizing™
Ecosizing™ is a relaxed, universal fit for all adults that greatly reduces waste and pollution.
The male is 5'11 and wearing a medium. The female model is 5'6" and wearing a small.
We use a comprehensive, whole-supply chain approach to sustainable clothing to minimize our environmental impact from design to delivery. Learn more HERE
Functional Details
Made with 100% Sustainably Sourced Cotton from the Better Cotton Initiative
Eco-Notes
All Products Designed and Developed in Solar Powered Offices in Minnesota
All Products Packaged and Shipped Using Eco-friendly Materials
All Products Manufactured in Responsible, Human-friendly Factories
1% of sales at www.abodeoutside.com Donated to Save the Boundary Waters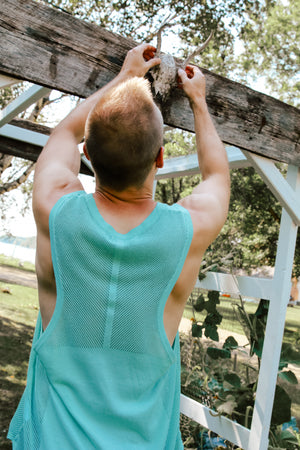 Made with a Mesh Stich Along the Sides and Back
Size Medium. Male. 5'11" 175 lbs.
Size Small. Model is 5'5".
Aqua. Size Small. Model is 5'5".